How to use WhatsApp for Hotel Marketing 2022
With the tremendous rise in the number of users, some WhatsApp marketing softwares for hotels is the new technique for business owners to stay connected with a large number of guests.
We live in the 21st century, where technological advancements have eradicated the distance between the people. Just a click of a button as you can connect with anyone living miles apart. In 2009, Brian Acton and Jan Koum introduced WhatsApp to the world. It was a revolution in communication technology.
Over the period of time, it became the most convenient mode of communication, surpassing regular calls and messages. Everybody you meet these days asks, "Can you share your WhatsApp number?" or "Are you available on WhatsApp?"
With the tremendous rise in the number of users, some WhatsApp marketing softwares for hotels is the new technique for business owners to stay connected with a large number of guests.
What is WhatsApp for hotels?
It's a type of messenger marketing which involves business promotion via WhatsApp.
Hotel WhatsApp marketing is a way to stay in touch with your guests 24*7 and keep them updated about your property.
You can use a personal WhatsApp account for this or use WhatsApp for Business.
What is WhatsApp Business?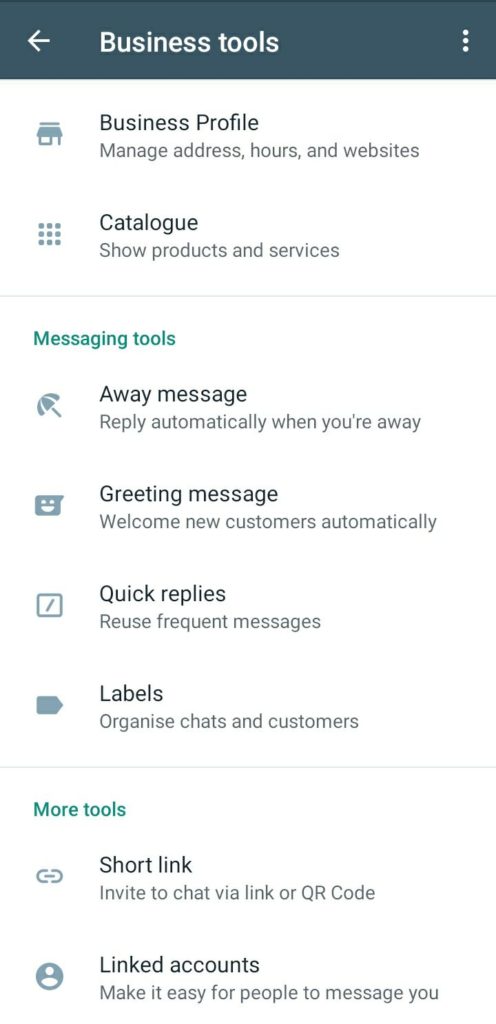 WhatsApp business is an application launched by WhatsApp Inc for professionals. It gives them a platform to showcase their business (new offers, services, products, promotions) and stay connected with their customers.
What is the difference between WhatsApp Business and WhatsApp Personal?
Since WhatsApp Business is built specially for the professional purposes, the private counterpart of the app has certain features making it different from the latter. Let's compare the two of them:
The table above depicts the difference between 2 WhatsApp versions
| Features | WhatsApp Personal | WhatsApp Business |
| --- | --- | --- |
| Detailed Business Profile | No | Yes |
| Product Catalogue | No | Yes |
| Facebook Integration | No | Yes |
| Message Analytics | No | Yes |
| Payment | Yes | No |
| Quick Replies | No | Yes |
| Automated Messages | No | Yes |
| Click To Action | No | Yes |
| WhatsApp Chatbots | No | Yes |
>>>> Maybe you like: WhatsApp Marketing Software latest 2022
What are the benefits of hotel WhatsApp marketing?
Before investing into any marketing techniques, everyone looks for its benefits. Let's understand how WhatsApp marketing is beneficial for the hoteliers.
1. Maximum reach
Hotels have databases collected every day from bookings and inquiries. They can be used for the promotions and reaching out to guests. The amount of correct data you have is proportional to the reach you'd have in your audience. Eventually, this leads to growth in your booking ratio.
2. Easy mode of communication
With billions of users, WhatsApp is one of the widely accepted modes of communication. Many hotels have their WhatsApp number displayed on the websites. This makes it convenient for the guests to reach out to them.
Any guest can save the contact number and connect with the hotelier directly for his inquiries. This results in the generation of a potential lead for the hotel.
Apart from that, you can create WhatsApp groups with your staff. It will reduce the communication gap between everyone, cover daily reports, weekly concalls and other official tasks.
3. Works as a mode of booking
WhatsApp has recently introduced a payment option. However, this facility is available only in the personal version, where you can transfer any amount of money to anyone in your contact list.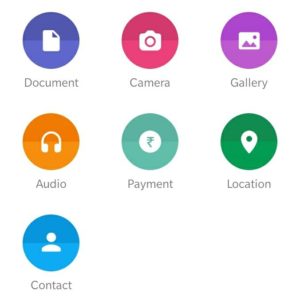 You can get it integrated with your property's bank account. This will assist you in generating instant bookings and avoiding payment gateway charges.
4. No cost promotion strategy
Everyone knows that WhatsApp is a free application. No hidden fees, zero transaction charges, free calling and unlimited messaging are some of its amazing features. This helps you to market your hotel at a broader level, that too without investing any amount of money.
5. Creates a brand presence
Similar to websites, having a WhatsApp business profile defines your brand. It gives your guests an impression of your approach towards business.
As a hotel, you can also use a catalogue to highlight your property's details. These could be room amenities and categories with photos, facilities and so on. This will create brand awareness amongst your guests.
How to use WhatsApp marketing for hotels?
Now that you are thorough with the benefits, here's how you can use WhatsApp to market your hotel.
1. Collect and manage guests' database
As I mentioned earlier, guests' data collection and management is a regular task in hotels. All you need do is segregate them and save those details for future marketing. Remember, without that it won't be possible for you to take the next step.
2. Create a specific broadcast list
Once you've prepared a list of contact numbers, you need to create a broadcast list. For that, take into consideration the booking patterns of your guests. For instance, some of them would be visiting only on festive occasions, while corporates are frequent ones, and so on.
Depending upon this, you can create guest-specific broadcast lists; such as corporate guests, regular customers, yearly vacationers, monthly weekenders, solo travellers, and others.
This will streamline your promotion strategy for different categories. However, ensure that the recipients have saved your WhatsApp number.
3. Schedule frequency of your promotion and messages
This is yet another important task in hotel WhatsApp marketing. You don't want to flood your guests with too many messages. Eventually, they'll end up blocking you or reporting you.
Instead, try to optimise your frequency of messaging. The best way is to create a calendar for it. It'll assist you in keeping a track of every broadcast you do. Moreover, analysing your campaigns becomes easier with this.
4. Create message templates
It's better to have message templates available for a quick reply. It'll save your time and create a good impression on your guests with your prompt response.
It could be anything, from welcome messages to check-out and review requests.
5. Promote your hotel
Now that you've all the mise-en-place, it's time to start promoting your hotel as per the schedule. However, just start with one segment at a time.
If you do multiple broadcasts together, it'll jeopardize the entire reason for the campaign. Further, it would become quite a complex task to analyse the results.
6. Analyse and improvise
Once you start the promotion of one vertical, start analysing these 3 aspects –
List Authenticity
The number of users reading it
Action taken by users.
Post analysis, you can work on strategies to get more attention from the audience. It could be designing promotional messages which are sent to them, attractive offers, highlighting social activities, and so on.
What types of WhatsApp messages can hotels send?
Based on your requirements and choice, you can keep multiple messages for each query. Here, I'm listing out various types of messages you can send to your contacts.
Pre-arrival message
Post-check-out message
An instant reply to queries
Feedback collecting message
How to analyse hotel WhatsApp marketing campaigns?
An analysis helps you take corrective measures and improve your strategies.
Here are 3 major aspects that you need to take into consideration for analysing any WhatsApp campaign.
1. Data authenticity
It's not necessary that all the messages and broadcasts you send would be delivered to everyone. Sometimes, they might get skipped or remain undelivered due to incorrect numbers.
You need to filter out such numbers from your list. It'll help you get accurate results for the active users. .
2. Readers count
As I said above, you need to check for delivered messages, but there is an addition to it – the readers count.
Depending upon the number of readers, you'll be able to analyse the right audience for your promotions. Moreover, while filtering data, you can just keep the engaged readers in broadcast lists.
3. Click to action count
Every WhatsApp campaign is associated with a certain click to action. This can be in the form of website redirects, calls, or instant replies.
These analytics also give you the details of action taken on your message. This allows you to keep a track on how effective your promotions are.
What are the mistakes to avoid in hotel WhatsApp marketing?
Every marketing strategy can be success or failure. Hotel WhatsApp marketing isn't an exception. The reasons for failure can then turn into your learnings. Here I am listing out some of the common reasons behind those failures: –
Flooding guests with frequent promotional messages
Targeting the wrong audience
Ignoring performance
Using the group to communicate instead of broadcasts
Irregular campaign schedule
Poor content quality
Make sure you avoid these mistakes, if you want to achieve results from your hotel WhatsApp marketing strategy.
In conclusion
The technology is like a web. The larger it is, the more entangled you tend to be in it. However, it's development is creating numerous opportunities for everyone to progress. WhatsApp was initially launched just as a mode of personal communication. But with time, it has become a way of life.
Now, it has its unique place even on the business front. WhatsApp for hotel marketing is the best way to be in touch with your guests round the clock. Make them feel your presence and let them know for any vacation they are planning – You are just a message away.
Source: ezeeabsolute